You are here:
Home
»
Hummer H3 Testimonials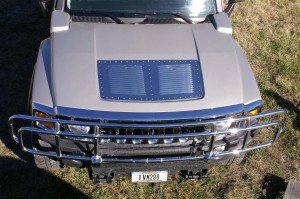 Hummer H3 Hood Louvers – They cool down the engine. . . and look great, too! Hot air rises — let it out.  Police report under-hood temp drop of 47 degrees!  More efficient engine cooling — and cooler A/C!  Used for years by the U.S. Border Patrol and Law Enforcement agencies across the country — so you know they work!
Available in mirror-polished Stainless Steel — looks just like Chrome!  Also choose from Powder-Coated Black or White or Natural Aluminum.  Come with pop rivets, drill bit and full instructions.
"These were great quality and finish and a breeze to install.  They remove a huge amount of under-hood heat.  Parking it after a hard run you can see and feel the heat pouring out of the louvers!  The H3 has a perfect area on both sides of the hood with no supports just smaller than the louvers.  Thanks for a great product!"
Brett H. – Kansas – Hummer H-3
"It looks and fits GREAT!  They dropped the engine temperature on the gauge 15 – 20 degrees.  They quality is great.  Excellent work!  This is what GM should have done on the H3 in the first place!  The instructions are real clear and straightforward.  I'm so pleased; I am going to buy another set of our hood louvers for my Jeep!"
Rick S. – Montana – Hummer H3
THEY REALLY COOL – AND LOOK GREAT TOO!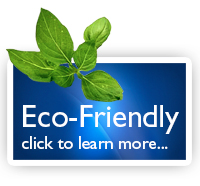 Sign up for Team RunCool and get (only a FEW per year!) special deals and photos of special vehicles (kept confidential).
Air flow through and out of the hot engine compartment is what these real Hood Louvers are about! Note the air flow, as seen by the movement of the tissue paper. This is due to a combination of rising heat and the forced air flow by the engine cooling fan (at 1500 rpms). The "ram air" effect of the air being forced through the engine compartment and out of the Louvers, as the vehicle moves forward, would add to the air flow through the Louvers.
NOAA
WASHINGTON - FEDERAL SCIENTISTS SAY JULY 2012 WAS THE HOTTEST MONTH EVER RECORDED IN THE LOWER 48 STATES.
Designed with the help of a NASA Wind Tunnel Engineer to maximize hot air flow out of the engine compartment! As developed, tested and used in the desert on many U.S. Border Patrol vehicles!

MADE IN USA
You've heard of Intercoolers...well, these are
Outercoolers™!
Hood Louver Guarantee
We GUARANTEE Hood Louvers to Fit Any Car, Truck, or S.U.V.* in the WORLD - - Or We Pay You $100!!!
---
* Must be street-licensed and driven by you (no miniatures/toy models, etc., please!). We might need photos of the hood to recommend the best choice(s).
RunCool Hood Louvers
6767 Forest Hill Ave., Suite 305
Richmond, VA 23225
Phone: (804) 355-1758
Fax: (804) 320-3223
Email: COOL@HOODLOUVERS.COM